---
---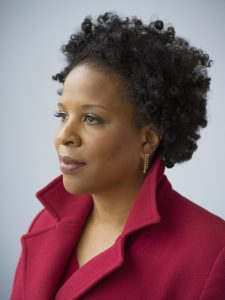 Tayari Jones "holds the reader from first page to last, with her compassionate observation, her clear-eyed insight and her beautifully written and complex characters" (Amy Bloom). The author of four novels and a professor at Emory and Cornell, Jones' most recent novel, the bestselling An American Marriage, received the prestigious 2019 Women's Prize for Fiction and an NAACP Image Award. It was an Oprah's Book Club pick and appeared on Barack Obama's summer reading list.
A novelist of the highest order, she is also a great literary advocate for the work of others, see most recently her introductions to classic reissues of Ann Petry's The Street and Delores Phillips' The Darkest Child. Her NYT review of Stacey Abrams' new memoir, which we recently posted, and this article, on voting conditions in Georgia evidence her savvy in political analysis as well.
You can read her interview with the Paris Review or this recent profile in Vogue, or this excerpt from An American Marriage.
Jones taught at DISQUIET in 2013 and was scheduled to return as our guest writer in 2020. We hope she'll be able to join us for our postponed tenth-edition program in 2021.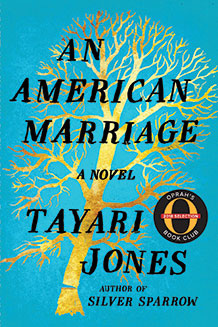 Buy An American Marriage here or anywhere books are sold.