Past Winners & Finalists
Tertiary Navigation
The 2020 DISQUIET Literary Prize Winners

DISQUIET International is happy to announce the winners in each genre, including one grand prize winner, for our 2020 Literary Prize, in partnership with Granta, Ninth Letter, and The Common. Thanks so much to all who entered!

---
Fiction and Grand Prize Winner: "Malliga Homes" by Sindya Bhanoo
(will receive free tuition, accommodations, and a travel stipend for the 2020 Disquiet Program, as well as publication on Granta.com)
Sindya Bhanoo is a writer and journalist based in Austin, Texas. She is a 2019 Rona Jaffe-Bread Loaf Scholar and was a finalist for the Keene Prize for Literature in 2019 and 2020. Her fiction has appeared in Glimmer Train and American Literary Review. She has worked as a reporter for The New York Times and The Washington Post and was the Observatory columnist for the science section of The Times from 2010 to 2016. She has won awards and fellowships for her reporting from The New York Press Club, the Metcalf Institute for Marine and Environmental Reporting, the Asian American Journalists Association and elsewhere. Sindya is a graduate of the Michener Center for Writers and UC Berkeley's Graduate School of Journalism.
FINALISTS IN FICTION:
K. Patrick, "S at the Beach"
Zahir S. Janmohamed, "SSSS"
---
Non-Fiction Winner: "On Choosing" by Serena Simpson
(will receive free tuition for the 2020 Disquiet Program, as well as publication on NinthLetter.com)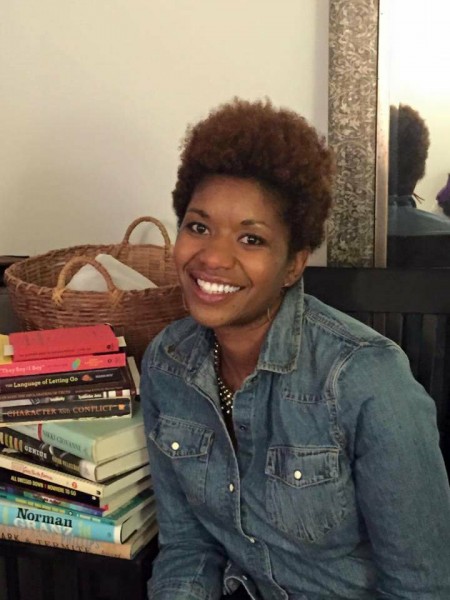 Serena Simpson is a writer from Chicago, IL. She earned a BA in English at Spelman College, an MA in Writing & Publishing at DePaul University, and is currently working on an MFA (nonfiction) at Northwestern University. Serena writes character-driven narratives infused with introspection and cultural criticism. Her work is often concerned with exploring memory, place, and the overlap, interstices, and interplay between them. She was awarded the Chicago Guild Literary Complex's 2018 Leon Forrest Prose Award in nonfiction and was named a 2019 Tin House Scholar.
FINALISTS IN NON-FICTION:
Joseph Earl Thomas, "This Is Halloween."
Ashley Lopez, "Communal Corps."
Zahir S. Janmohamed, "Sanjay and Me."
Jodie Noel Vinson, "Flight of the Painted Lady."
---
---