Past Winners & Finalists
Tertiary Navigation
The 2020 DISQUIET Literary Prize Winners

DISQUIET International is happy to announce the winners in each genre, including one grand prize winner, for our 2020 Literary Prize, in partnership with Granta, Ninth Letter, and The Common. Thanks so much to all who entered!

---
Fiction and Grand Prize Winner: "Malliga Homes" by Sindya Bhanoo
(will receive free tuition, accommodations, and a travel stipend for the 2020 Disquiet Program, as well as publication on Granta.com)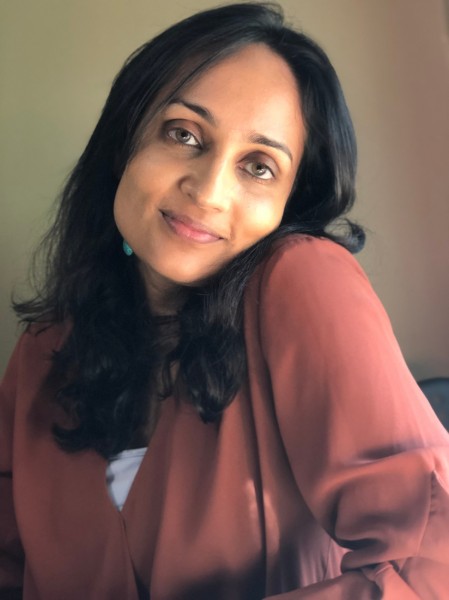 Sindya Bhanoo is a writer and journalist based in Austin, Texas. She is a 2019 Rona Jaffe-Bread Loaf Scholar and was a finalist for the Keene Prize for Literature in 2019 and 2020. Her fiction has appeared in Glimmer Train and American Literary Review. She has worked as a reporter for The New York Times and The Washington Post and was the Observatory columnist for the science section of The Times from 2010 to 2016. She has won awards and fellowships for her reporting from The New York Press Club, the Metcalf Institute for Marine and Environmental Reporting, the Asian American Journalists Association and elsewhere. Sindya is a graduate of the Michener Center for Writers and UC Berkeley's Graduate School of Journalism.
 FINALISTS IN FICTION:
 K. Patrick, "S at the Beach"
Zahir S. Janmohamed, "SSSS"
---
Non-Fiction Winner: "On Choosing" by Serena Simpson
(will receive free tuition for the 2020 Disquiet Program, as well as publication on NinthLetter.com)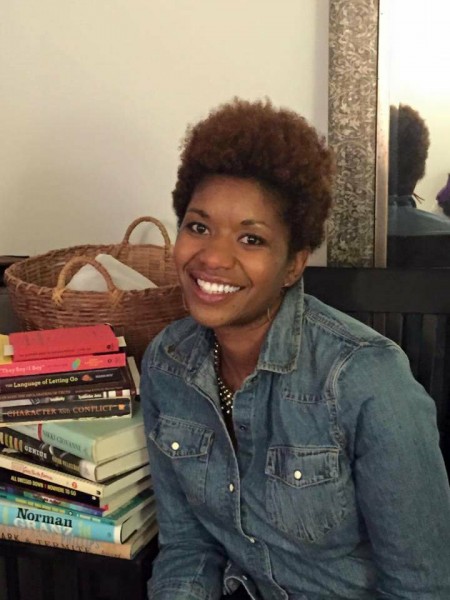 Serena Simpson is a writer from Chicago, IL. She earned a BA in English at Spelman College, an MA in Writing & Publishing at DePaul University, and is currently working on an MFA (nonfiction) at Northwestern University. Serena writes character-driven narratives infused with introspection and cultural criticism. Her work is often concerned with exploring memory, place, and the overlap, interstices, and interplay between them. She was awarded the Chicago Guild Literary Complex's 2018 Leon Forrest Prose Award in nonfiction and was named a 2019 Tin House Scholar. 
FINALISTS IN NON-FICTION:
Joseph Earl Thomas, "This Is Halloween."
Ashley Lopez, "Communal Corps."
Zahir S. Janmohamed, "Sanjay and Me."
Jodie Noel Vinson, "Flight of the Painted Lady."
---
Poetry Winner: "Provincetown" by Francisco Márquez

(will receive free tuition for the 2020 Disquiet Program as well as publication in The Common)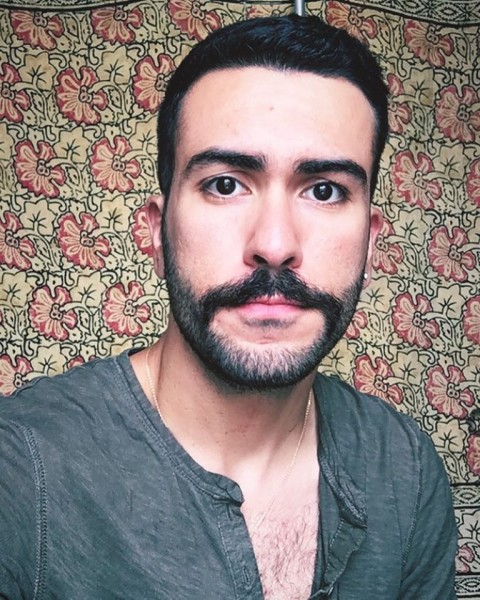 Francisco Márquez is a poet from Maracaibo, Venezuela, born in Miami, Florida. His work appears in Bennington Review, Narrative, and Brooklyn Rail, among other publications. He has been awarded support from Bread Loaf Writer's Conference, Tin House, and The Poetry Project, as well as Letras Latinas, Saltonstall Foundation for the Arts, and The Fine Arts Work Center. A graduate of the MFA program at NYU, he lives in Provincetown, Massachusetts.
FINALISTS IN POETRY:

Omotara James
Raisa Tolchinsky
John Mark Brown
Nicholas Carter
Acie Clark
Ae Hee Lee Kim
---
Luso-American FLAD Fellowship Winners

With special thanks to our partner Fundação Luso-Americana, Disquiet is is proud to offer four fellowships to writers of Luso descent. All winners will receive free airfare, accommodation, and tuition for the 2020 Disquiet program in Lisbon. 
Winner: Emily Marie Passos Duffy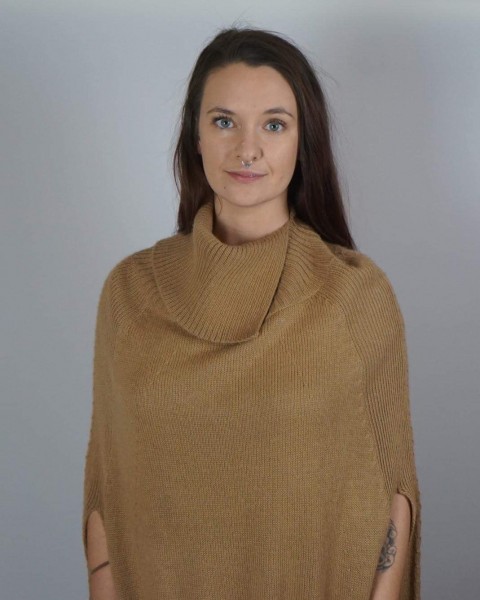 Emily Marie Passos Duffy is a poet, teacher, and ecdysiast. Her written work has been published in Boulder Weekly, Portland Review, Cigar City Poetry Journal, Spit Poet Zine, and Iron Horse Literary Review. She is a contributing member of The Daily Camera's Editorial Advisory Board and a 2020 artist-in-residence at Boulder Creative Collective. Her ongoing community collaborations include work with Tart Parlor, Writers Warehouse, and Boulder Burlesque. She received her MFA in Creative Writing and Poetics from Naropa University in 2018, and she presently teaches in the English Department at Red Rocks Community College.
Winner: Ananda Lima

Ananda Lima's work has appeared in The American Poetry Review, Poets.org, Kenyon Review Online, Colorado Review, Rattle, Jubilat, The Common and elsewhere. She has an MA in Linguistics from UCLA and an MFA in Creative Writing in Fiction from Rutgers University, Newark. She has served as a mentor in the New York Foundation for the Arts (NYFA) Immigrant Artist Program and has taught at UCLA, Montclair State University and Rutgers University. Her chapbook, Translation (Paper Nautilus, 2019), won the 2018 Vella Chapbook Contest. She was born and grew up in Brazil and lives in Chicago.
Winner: Flavia Stefani Resende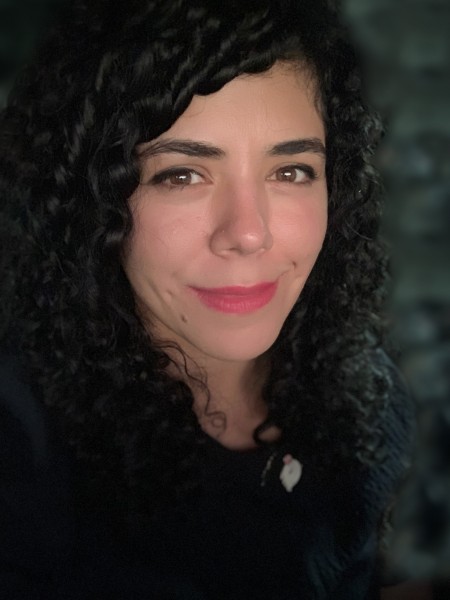 Flavia Stefani Resende is a Brazilian fiction writer and literary translator based in Las Vegas, Nevada. She's pursuing an MFA in fiction at the university of Nevada, Las Vegas, where she teaches English composition and is a contributing editor for Witness magazine. She is currently at work on a collection of stories.
Winner: Carol Test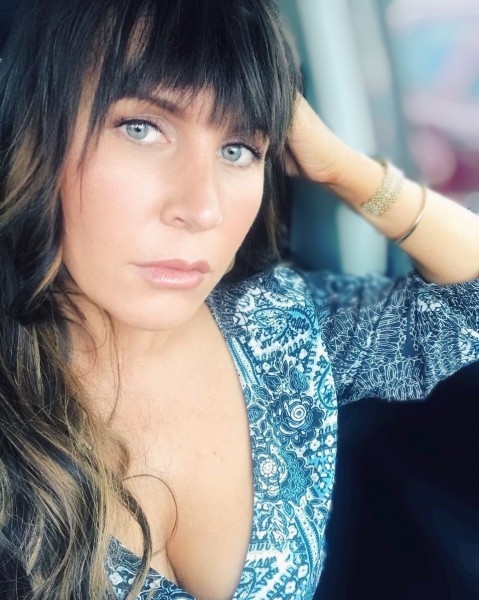 Carol Test is a multi-genre writer and former editor-in-chief of Sonora Review. Her fiction has been nominated for a Pushcart prize, two Glimmer-Train Short Story Awards for New Writers, and her collection was selected as Finalist for The Flannery O'Connor Award from the University of Georgia Press. She lives in Phoenix, Arizona, where she is at work on a trans-genre collage exploring how artifacts, images, and language hoarded in family systems reveal—and hold the potential to heal—generational trauma.
Visit her at http://www.writingcycle.com/the-writing-cycle-blog/page/3/.
Luso-American FLAD Fellowship Finalists
Stephanie Trott
Lindsey Baker
Stephanie Santos
JD Debris
Nathan Tavares
---
STAGAYA & SMBA Scholarship Winners

Through our ongoing fundraising efforts, Disquiet is now able to offer two new scholarships, The Sophia de Mello Breyner Andresen Scholarship for a female-identifying writer whose work engages with themes of justice, equality, or resistance, and The Denis Johnson "STAGAYA" Scholarship (Denis signed all his emails STAGAYA–Stay As Groovy As You Are) for a writer in any genre who has not yet published a book. 2020 winners will receive a full-tuition scholarship for the 2020 Disquiet program in Lisbon.
The Sophia de Mello Breyner Andresen Scholarship Award Winner
Rashanda Williams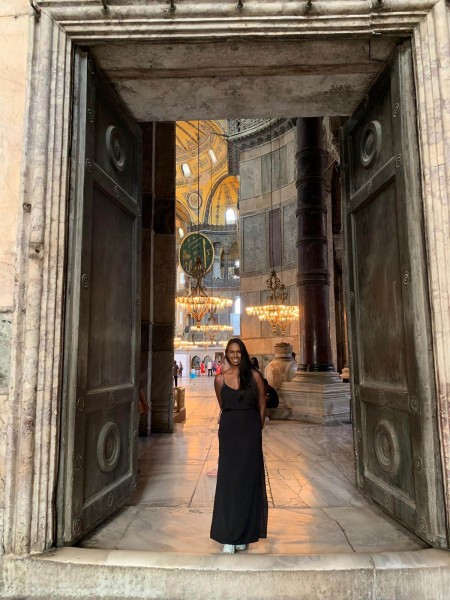 Rashanda Dianne Williams is a Guyanese-American cross-genre writer and teacher raised in the Carribean and South Florida. She holds an MFA in Creative Writing, coordinates literary youth programs and has taught at The University of Alabama and Lausanne Collegiate School. She lives and writes in Tennessee.
The Denis Johnson "STAGAYA" Scholarship Award Winner:

Dylan Reynolds
Dylan Reynolds grew up in Jackson Heights, NY and currently lives in Minneapolis where he is a graduate instructor and MFA candidate in Literary Nonfiction at the University of Minnesota. While in grad school he received a Gesell Writing Residency Fellowship through the UofM and the Anderson Center for Interdisciplinary Studies. Prior to graduate school he worked as an administrative assistant, dishwasher, farmhand, and butcher. In 2017, he collaborated with poet Emily Oliver to create A Poetry Walk of Jackson Heights, a site-specific, digital audio installation, made possible by a Queens Council on the Arts New Works Grant.


Congratulations to all of our winners and finalists!