Carla Fernandes, AfroLis and the Djidiu Collective
---
---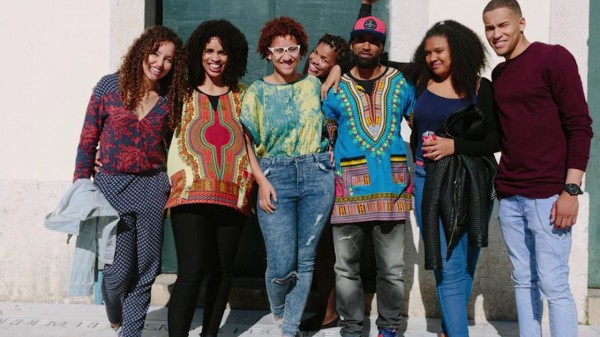 Lisbon's Djidiu Collective includes poets and storytellers from the African diaspora who meet and perform their works regularly throughout
the city. "Djidiu" means "storyteller" in Guinea-Bissau Creole.
Carla Fernandes, founder of the Djidiu Collective as well as the audioblog Radio AfroLis, says the goal of both projects is to
present "the stories of the African diaspora in Lisbon in the first person, from the source, to document the emerging Black consciousness
of Portugal." Fernandes worked as a radio journalist with Deutsche Welle's Portuguese for Africa before returning to Lisbon in 2014.
Fernandes and members of the Djidiu collective were scheduled to perform at Disquiet 2020 for the first time, and we're hoping to reschedule them for 2021.
You can hear members of the Djidiu Collective perform their poetry here and here (in Portuguese).
A brief introduction to the group is available in Portuguese here.