DISQUIET Azores Residency
---
The DISQUIET Residency in Ponta Delgada, on the island of São Miguel in the Azores
July 14-23, 2018
---
 
"With the trip to the Azores, the Disquiet International organizers have created a winning paradigm for a writing residency. The mixture of dedicated writing time, mingling with Disquiet alumni and light programming, made this far more productive and pleasurable than I could have expected. Hopefully they'll revisit this model for years to come." – Samuel Autman, 2017 Residency Participant
About
For years now, alumni of the program have been telling us that they leave Lisbon so charged up that it's a shame they couldn't just go somewhere to write for a week, activating all the inspiration from Lisbon and writerly community at the DISQUIET program and critique gleaned from workshops. So we came up with a plan to offer just that at the post-program DISQUIET Residency in Ponta Delgada on the island of São Miguel in the Azores. You may think of the DISQUIET Lisbon program as culture and adventure and the DISQUIET Residencies as escape and craft.
The DISQUIET Residencies are just that: time spent writing with a group of dedicated writers. Residencies are informal but participants should expect scheduled writing time, either in your room or in a reserved space overlooking the Jardim José do Canto, a nearby 7-hectare botanical garden. All participants are welcome to attend all scheduled writing sessions or may pick and choose and find their own places/times to write. In the evening participants may choose to gather and read from work in progress with discussion to follow. Several evenings the group will be joined by local Azorean writers, and several informal and optional day trips will be planned to explore the area and environs. The city of Ponta Delgada is a cultural hub featuring the University of the Azores, regional archives, museums, theaters, and Portugal's oldest post-Inquisition synagogue, which has recently been restored. And while known for its stunning volcanic landscape, São Miguel has also given rise to important Portuguese writers including the 19th-century poet Antero de Quental, activist writer Natália Correia, and contemporary novelist João de Melo.
Residents will stay at the Hotel do Colégio, a centrally-located hotel in a former music school, close to the marina, in either the superior or standard room. All rooms have wifi, a writing desk, a private bathroom, and include breakfast.
Residents will be joined by 2018 guest writers Erica Dawson and Helen Oyeyemi.
Key Dates: July 14 – 23, 2018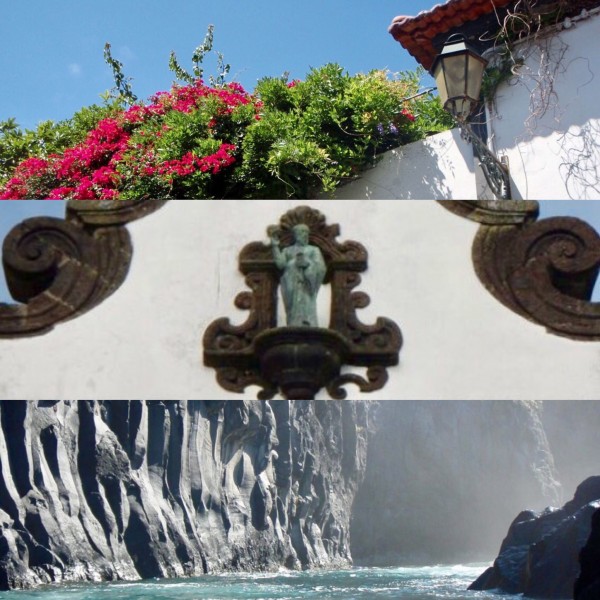 Sample Schedule

The following is a tentative schedule to give residents an idea of what to expect. Note that each day involves community breakfast followed by dedicated writing time, which is a chance to come together as a group and write–on our own, but together. It means not being left to go on Facebook or read Pessoa and sleep in. Of course, if you'd rather write in your room and from your bed, that's fine too! Dedicated writing time is just about giving you the time and space to write, however and wherever you prefer.
Saturday, July 14: arrive, informal dinner + reception
Sunday, July 15: breakfast, dedicated writing time, walking tour of town
Monday, July 16: breakfast, dedicated writing time, evening reading with guest author #1 and residents
Tuesday, July 17: breakfast, dedicated writing time, optional excursion (e.g. geothermal pools)
Wednesday, July 18: breakfast, dedicated writing time, free evening
Thursday, July 19: breakfast, dedicated writing time, optional excursion (e.g. hiking the crater of a volcano)
Friday, July 20: breakfast, dedicated writing time, evening reading with local author + residents
Saturday, July 21: breakfast, dedicated writing time, optional excursion (e.g. beach day)
Sunday, July 22: breakfast, dedicated writing time, evening reading with guest author #2 and residents
Monday, July 23: breakfast,  depart

Writers-in-Residence

Joining us for this year's residence will be Erica Dawson and Helen Oyeyemi, two award-winning writers who will be writing alongside us every day in the
Erica Dawson is the author of two collections of poetry: The Small Blades Hurt (Measure Press, 2014), winner of the 2016 Poets' Prize, and Big-Eyed Afraid (Waywiser Press, 2007), winner of the 2006 Anthony Hecht Prize. Her third book, When Rap Spoke Straight to God, is forthcoming from Tin House Books in Fall 2018. Her poems have appeared in Blackbird, Crazyhorse, Harvard Review, Virginia Quarterly Review, and numerous other journals. Her work has also appeared in several anthologies, including three editions of Best American Poetry and the recently-published Resistance, Rebellion, Life: 50 Poets Now. Erica's an associate professor of English and Writing at the University of Tampa and directs UT's Low-Residency MFA program.
Helen Oyeyemi is the author of five novels, including White is for Witching, which won a 2010 Somerset Maugham Award, and Mr Fox, which won a 2012 Hurston/Wright Legacy Award. She was elected a fellow of the Royal Society of Literature in 2013, and was named one of Granta's Best Young British Novelists the same year. Her story collection What Is Not Yours Is Not Yours was published in 2016.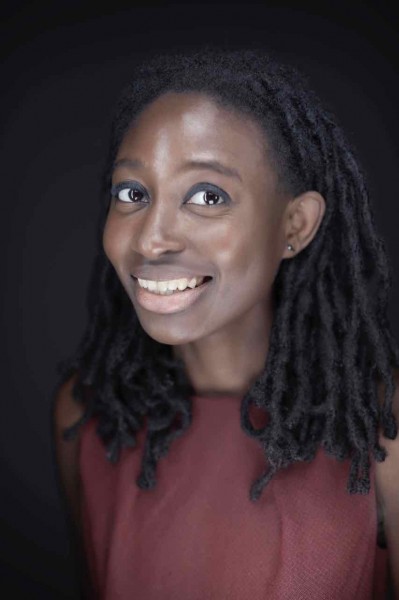 Costs
Flight: Many round trip flights from Lisbon to Sao Miguel can be had for less than $150USD
Accommodations and Program Fees: DISQUIET has arranged accommodations for the residency at the Hotel do Colégio, which includes breakfast. The full price of the program depends on the type of room you'd like. The following includes residency fees, two half-day excursions, daily breakfast, and your accommodations for the ten-day program:
The "superior" room: $1,485USD
The "standard" room: $1,350USD
(The standard rooms are equipped with usual amenities including A/C, WiFi, writing desk and natural lighting. The superior rooms have the conveniences of the standard rooms but tend to be larger, with higher ceilings and a modest living room area. They are also in a quieter wing of the hotel.)
A deposit of $150USD will be required as part of the application.
"Whether we were discussing plot and character, or blowing off steam sharing thoughts by the pool, or soaking in thermal baths, being with a group of strangers who quickly became friends, while secluded in an island in the Atlantic ocean, with the common element of writing and creating, was a memorable experience and one that has further enriched me, as Disquiet always does." — Marilyn Duarte, 2017 Residency Participant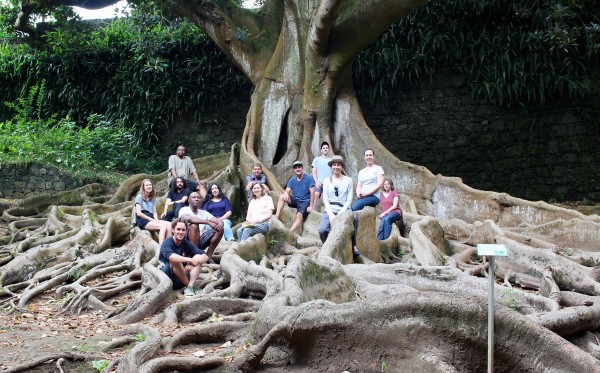 To Apply
To apply, send a max. 15 page writing sample, contact information, and a brief bio to disquietinternational@gmail.com. Please include "Azores Residency" in the subject line.
Or, fill out a DISQUIET application and, under "Applying For" select "DISQUIET Residency in the Azores."
Please note that space is extremely limited and, until the end of October, priority will be given to DISQUIET alumni and 2018 Lisbon program participants.